Are you interested in becoming a more effective leader and unlocking your full leadership potential? We are excited to invite you to our upcoming webinar on Developing Leadership Skills.
As a leader, it's crucial to constantly evolve and grow your skills to effectively guide your team, drive results, and achieve your organization's goals. Our webinar will provide valuable insights, strategies, and practical tips to help you enhance your leadership abilities and excel in your role.
During the webinar, our expert speaker will cover the following topics:
Understanding the key principles of effective leadership
Developing self-awareness and emotional intelligence as a leader
Building strong communication and interpersonal skills
Fostering a positive and inclusive work culture
Leading through change and uncertainty
Empowering and motivating your team for success
The webinar will be held on Thursday, 04th May at 17.30 and will last approximately 1 hour. There will also be a Q&A session at the end, where you can ask questions and gain further insights from our speaker.
Don't miss this opportunity to invest in your leadership growth and take your skills to the next level.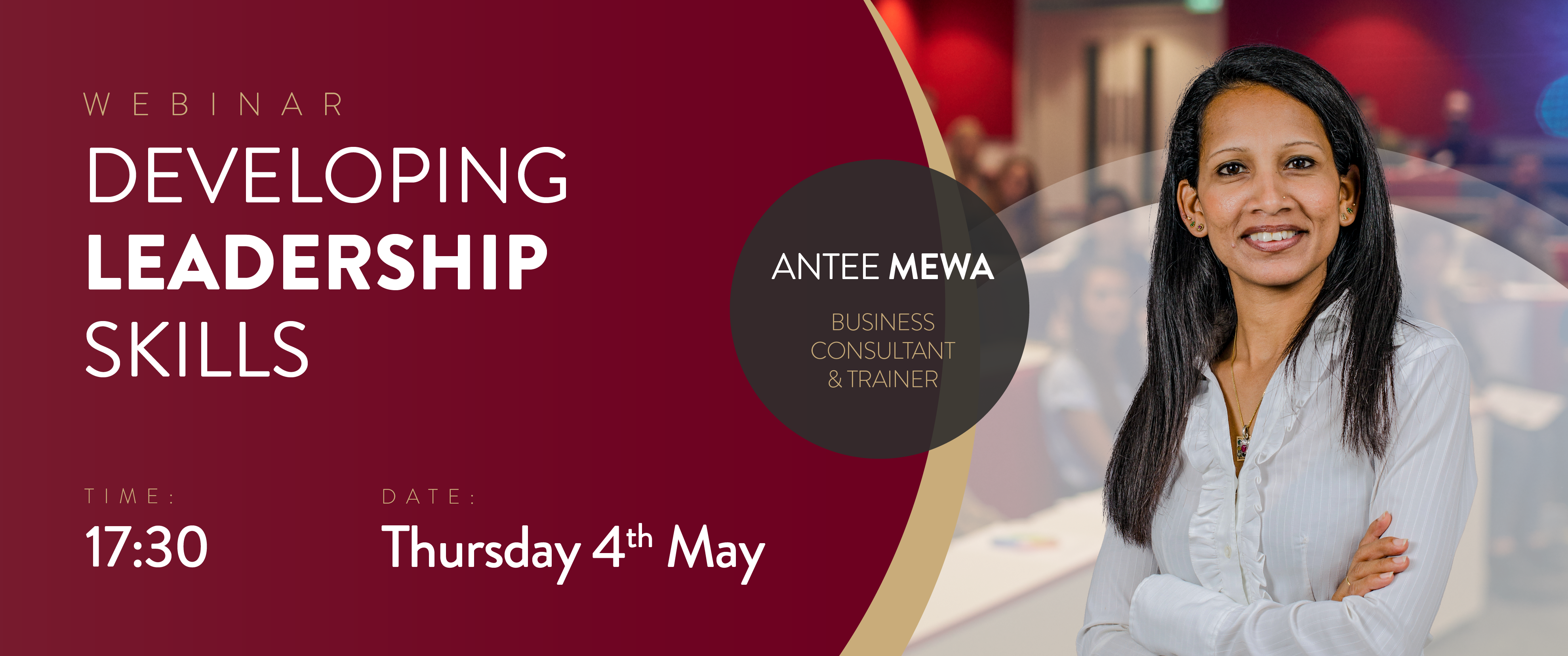 May 4 @ 17:30
Online
Mrs. Antee Mewa (Ashveena)