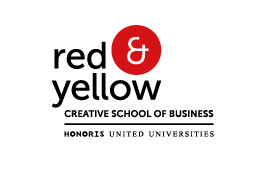 This course will equip you with the know-how required to identify, position, activate, grow, digitise, and virtualise your brand. You will also learn how to build brand equity and will have opportunities to analyse the brand architecture of well-known local and global companies.
Markets are fragmenting, technology is skyrocketing, and in the face of relentless innovation, companies and individuals must build and manage brands that can ultimately withstand the tides of change. Today, brands are compelled to co-create added value with consumers to build sustainable competitive advantage.
Individual Price
Rs 35,000
Course Structure of the Brand Management
Navigate the dynamic interplay of business, marketing, and brand
management in the 21st century.
Identify, position, and differentiate your unique brand.
Build brand equity for a unique brand.
Activate your brand and craft impactful communication around it.
Grow your brand in the face of change.
Digitise your brand for maximum effect.
Virtualise your brand for the Metaverse
Who should take this course?
Build Sustainable competitive advantage