About Data Principles For Marketers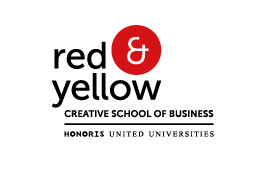 Learn how to collect, analyse and interpret data, and to use the power of storytelling to present and communicate data-driven insights for maximum impact. You'll also get to grips with visual literacy, work with apps like Excel and Google Data Studio, and create effective, compelling dashboards. 
This 10-week online course is built on data best practices, and will equip you with sought-after skills to make confident, effective business decisions, understand customer behaviour, spot and predict trends, and improve business performance.
Individual Price
Rs 35,000
Course Structure of the Data Principles For Marketers
Weekly simulations build on each other (scaffold). Together with the final research project,
the outcome will be a new set of skills and the know-how to implement immediately.
(Voilà – a beautiful new skill mastered!)
Analyse and interpret data
Translate insights from data into compelling visualisations
Tell convincing stories and sell your ideas supported by data
Use data to make better decisions
Data Principles For Marketers
This course is perfect for: