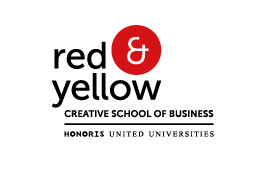 You may have heard the phrase "most new products fail", and it's because of poor product management.
The principles of good product management extend from physical products to software, and truly excellent product managers know how to connect market needs with brilliant solutions. The result? Products that simply will not and do not fail. With Red & Yellow's fresh new Product Management online short course you'll learn how to manage products through each stage of the development process, from strategy and research to marketing and product liftoff.
Course Structure of the Product Management Course
Navigate the product management landscape and learn the fundamental skills to establish yourself as a product manager.
Manage each stage of the product development life cycle.
Formulate a crystal-clear product strategy.
Create and manage a product roadmap.
Use storytelling in product propositioning.
Manage, market and launch a product for maximum impact.
Product Management Course
This course is perfect for:
Good product managers are individuals with a singular passion for connecting market needs with brilliant solutions