Admission requirements: None
MQA Approved and HRDC Refundable
About the Professional Scrum Master
The PSM learning objectives are designed to give participants a strong foundation in Scrum and Agile concepts and terminologies.  
We follow the core Professional ScrumMaster Learning Objectives laid out by the Scrum.org, to ensure that the PSM course outcome will be that you are not only theoretically ready but also ready to implement Scrum in real-life 
Launching Price
Rs 35,000
MQA Approved and HRDC Refundable
Introduction to Scrum and Agile
Understand the foundations of Agile and Scrum. What is the basis for Agile? What is the difference between Agile and traditional approaches like waterfall? What are the different types of Agile? When should you consider an Agile approach? When is waterfall or another approach appropriate? What project characteristics situations make it difficult for Agile to be successful? Scrum Roles and Responsibilities Learn the basic rules of Scrum. What are the three major roles in Scrum? What are the responsibilities of a Product Owner? How does a Scrum Master help a Scrum team succeed? How is a Scrum Master different from a project manager?
Scrum Roles and Responsibilities
Learn the basic rules of Scrum. What are the three major roles in Scrum? What are the responsibilities of a Product Owner? How does the Scrum Master help a Scrum team succeed? How is a Scrum Master different from a project manager?
Writing Agile Requirements
Translate requirements from the customer to the entire team. What is a "user story" and how is it different from traditional requirements? How do we group stories into feature sets that we can actually implement, document and test?
Creating and Managing the Product Backlog
Organize and prioritize all your team's work. How do you know the complete list of items that need to be done? What are the processes to use for prioritizing the work?
Estimating and Prioritising Product Backlog Items
Build a product backlog and learn how to manage it. What goes on the backlog? What's a t-shirt size? Why is relative estimation important? What is velocity? How should ROI be calculated? What should the team do if the Product Owner says that "we need to get everything done"?
Sprint Planning and Execution
Run an effective development cycle using Scrum. How do you decide what you commit to in a Sprint? Who does what, and who decides? What do you do if something comes up and the team can't make its commitments? When is it ok to extend the length of a sprint? How should the entire Scrum team keep track of all the work items?
Sprint Review and Retrospectives
Assess your work and constantly improve. Why do you review our work at the end of each Sprint? Who determines when you have been successful? How do you make sure that the customer is being properly represented? What do you do to improve team processes? How do you make sure everyone contributes to the team? How do you address long term issues?
The "Definition of Done" and Why It's Important
Produce a potentially shippable product. Why is the concept of "done" important and how is it different from traditional software development? Who decides if something is done? What are the components of a good definition of done? How do you divide large stories that are too big into stories that can be completed in a single Sprint? What are the consequences of a weak definition of done?
Agile Group Dynamics
Build a great working team. What is different about working in an Agile team from a traditional environment? Do you need to modify your behavior? How do you form good working agreements? Who's responsible for assigning tasks? What should happen if the team can't agree? How can you work with someone who doesn't believe that Agile is a good approach?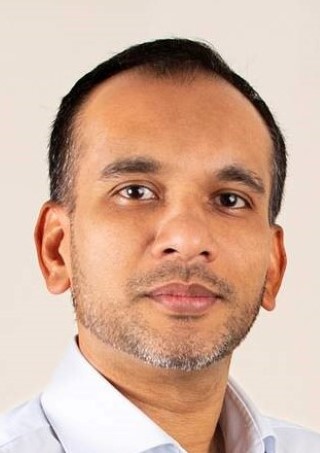 Mr. Shoayb Peerbocus Agile Consultant, Coach & Trainer
Certified Project Manager with strong academic background, proven track record of high performance, and leadership working with large multinationals.
With 15+ years of solution development experience, he supports organizations to
enable the delivery of value sooner and becoming flexible to changing conditions
by focusing on sustainable change. He has significant consultancy expertise helping
organizations adapt quickly to changing technology and cutting through the complexity
to focus on building solutions that meet business needs. As an agile coach, he
provides whole team training, coaching, and one-on-one mentoring at the team
level as well as executive management, leadership, and oversight roles.
o Scrum Master (Scrum Alliance)
o Project Management Professional (PMP) – PMI
o Disciplined Agile (DASM) – PMI
o Neuro Linguistic Practitioner (coaching)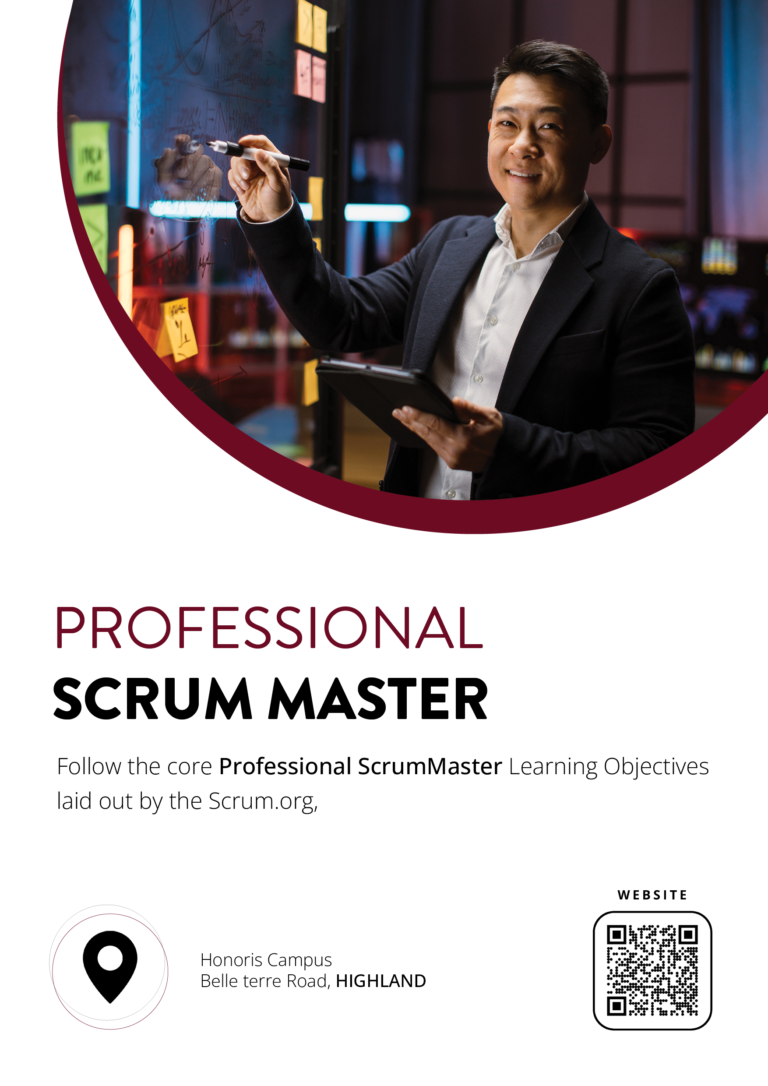 Certificate of Attendance
Upon successful completion of this Professional Scrum Master (PSM) short course, you will receive a Certificate of Completion.
Improve and develop your knowledge and competencies.