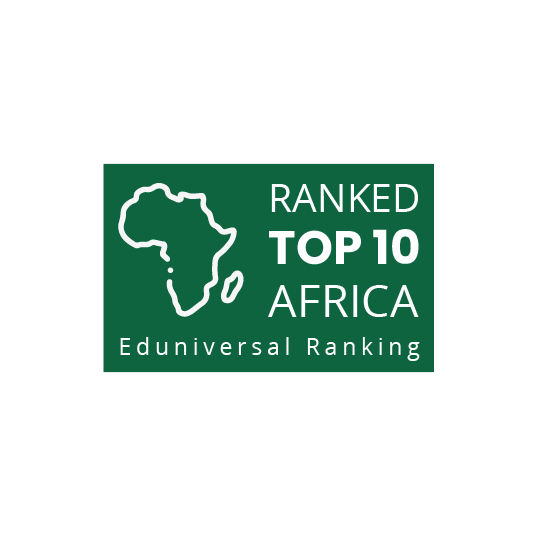 The Master of Business Administration (MBA) from MANCOSA concentrates on management in a rapidly changing, information-rich global marketplace and our MBA has been ranked Top 10 in Africa by Eduniversal to develop conceptual understanding, synthesis, and critical application of management theory for people with appropriate experience who wish to progress in their management careers. 
To meet the needs of a dynamic business environment, the MBA qualifi­cation is itself evolving and adapting. Arming learners with a qualifi­cation that would pave the way to top managerial positions in companies of any size as well as entrepreneurs wanting to run their own business. One of the most compelling reasons to do an MBA is to enhance career opportunities through effective personal development and capacity building.
The popularity of this quali­fication has spread across the world to organisations of every type. The challenges imposed by the 21st century make the upgrading of skills and qualifi­cations essential to meet the demands set by stakeholders. It has become one of the most sought after qualifi­cation as a prerequisite to most top management positions as well as for successful career progression. Worldwide, the best business leaders consider an MBA as key to the continual success of careers in sectors like manufacturing, engineering, business, education, healthcare and other service sectors.
Find out more about the relevance and potential of an MBA.
Enquiry
You have more questions? Want to get in touch with Honoris Educational Network? Please complete all fields. A dedicated programme advisor will contact you.
Who Should Attend the MBA
Career Opportunities with the MBA
Entry Requirements of the MBA
All applicants are required to submit to MANCOSA an evaluation document from the South African Qualification Authority (SAQA) stating that their post schools qualifications are equivalent to the South African requirements for admission to postgraduate studies. The South African Qualification Authority (SAQA) requires the National Qualification Framework (NQF) level 8 for students to be eligible on the MBA programme.
Programme Structure of the Master Business Administration
Semester 1
Managerial Economics
Strategic Marketing Management
Strategies in Operations Management
Information and Knowledge
Management
Semester 2
Corporate Strategy
Financial Management
Human Resources Development
Research and Quantitative Methods
Elective: Choose 1 Module
Change Management
Strategic Project Management
Healthcare Management
Supply Chain Management
Entrepreneurship
Leadership
Environmental Management
Compulsory:
"Today as a branch manager I can relate my day to day working situations and challenges with the breadth of knowledge and attitudes gathered during these two years of study. I'm able to lead differently at work, at home and in other social context where I am involved"
Learning Outcomes of the MBA
Upon successful completion of the MBA, the student should be able to:
Identify and solve problems on a management level, demonstrating critical and creative thinking.
Conduct and communicate research in organizations and their environment.
Develop capacities in people, systems and facilities to meet the strategic goals of the organisation within the context of social needs.
Develop integrated planning and control systems to direct the organisation in pursuance of its goals.
Organise and mobilise the resources of the organisation to achieve strategic goals and targets.
Evaluate and solve problems in which responses display that responsible decisions using strategic, critical and creative thinking is evident.
Display independent judgement and decision-making capabilities in business.
Identify, interpret and evaluate the environmental forces in organisations and the inherent and potential capacities of an organisation.
Organise and mobilise the resources of the organisation to achieve strategic goals and targets.
Develop an organisational reflective mind-set that can create continuous learning and growth in oneself, the staff and the organisation.
Develop conceptual and applied entrepreneurial skills.
Demonstrate the ability to apply conceptual and analytical frameworks within different organisational management conditions.
Utilise appropriate financial management tools as an aid for decision-making purposes.
The MBA is delivered through supported distance learning. Workshops are held each semester to support students in their studies.
We have written various articles WHY TO CHOOSE AN MBA FROM MANCOSA:
Are you ready to take the next step?
Improve and develop your knowledge and competencies.