About Desktop Publishing with Indesign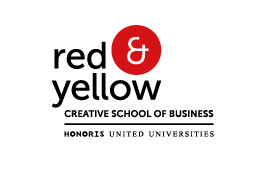 This course will equip you with the design skills necessary to make your magazine, book, and ePub stand out from the crowd. Learn to apply the principles and elements of design to magazine and book covers to facilitate multiple page use. Design invitations that no-one can decline.
Be a changemaker in the design and publishing space today.
Individual Price
Rs 43,000
Course Structure of the Desktop Publishing with Indesign
What makes this course unique?
Navigate and use the InDesign workspace for maximum creative impact, and make the most of master pages, multiple page design, character
and paragraph styles, image arrangement, interactivity, and text wrapping and framing.
Use colour, layout, imagery, and typography to design compelling magazine and eMagazine covers and double page spreads, and prepare these
for publication.
Design a beautiful corporate report or recipe book, applying the principles and elements of design.
Create a stunning interactive ePub corporate report or book layouts using text, typography, and imagery.
Prepare your report or book for print.
Design an eye-catching digital invitation for a book launch OR a corporate brochure.
Desktop Publishing With Indesign
Who should take this course?
Be a changemaker in the design and publishing space today