Getting a degree if you are already working (or simply have a busy schedule) is not as hard as it used to be. With the rise of online learning via telecommunications and technology, the time, distance, and financial constraints of higher education have all vanished. If you are already in the workforce but would like to earn a degree from the comfort of your home, possibilities are now endless. It may require some technological know-how, current computer equipment, and a lot of self-discipline indeed, but it is easier and more convenient than what it was before. But what is Online Learning? This article will explore the online learning sector, how it works, and the various advantages it provides.
What is online learning?
Online learning (also called E-learning) is a type of online and distance learning that uses the Internet and new digital technologies, intending to improve learning processes. This type of teaching allows learners to be able to train remotely and have access to different educational content 24/7. They can thus train in the field that interests them, always at their own pace. The constraints are lessened thanks to the emergence of the Web and the various related technologies. The transmission is done quickly and easily, with learners accessing the courses whether they are in the comfort of their home or workplace. Even though Mauritius has not yet fully jumped on this bandwagon, the sanitary crisis forced various institutions to rethink and reshape their methodology.
How does E-learning work?
First, you should know that you benefit from an important network of support, whether from local teachers or teachers from abroad.
Those who take e-learning training also benefit from an effective virtual learning environment knowing no boundaries. In addition, people who participate in distance learning with institutions like MANCOSA or Regent Business School typically enjoy the following benefits:
access to full study materials (programme handbooks, module guides and past exams papers)
access to discussion spaces between teachers and students or between students;
access to presentations and conferences as well as tutorials;
access to the library and the ability to consult electronic journals.
completely online exams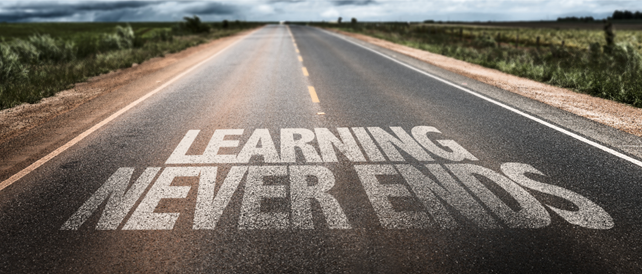 Online Learning: Learner-Focused
One of the hallmarks of online learning is that it is learner-centered and the course content is thought-provoking. It is useful to note that the courses are developed and designed to meet the needs of the learner and not of a group. The methods used to promote a more customised learning experience.
Thanks to the methods provided in the courses, the learner can deepen his competencies by carrying out other research to complement his courses. This method promotes debate and various perspectives can be derived from a topic. In addition, access to information is facilitated at all levels. Thus, everyone can follow modules at their own pace, according to their own progress.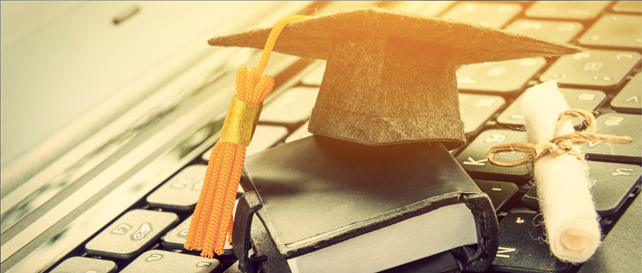 Advantages of E-Learning
In today's world where anything is possible, e-learning offers many benefits to learners and organisations. Below are listed the 4 main advantages of online learning:
1. Efficient
E-learning offers trainers an efficient way to deliver courses to learners. Online learning relies on several tools such as videos, PDFs, podcasts, whiteboards, etc. Trainers, who can be business coaches, lecturers, or other professionals, can use all of these tools as part of their lesson plans to deliver a richer curriculum. By expanding the lesson plan beyond traditional textbooks to include online resources, trainers can therefore become more effective educators.
2. Accessible
Another benefit of e-learning is that it allows learners to take lessons from any location they want, whether it is from home, the office or even on the go. Online courses can be recorded, archived, and shared for later viewing. This allows learners to access educational material when it suits them best. Thus, e-learning offers learners accessibility, both in terms of time and place. The programmes offered by MANCOSA and REGENT Business School are accredited, so you'll get access to high-quality degrees and masters.
3. Affordable
Another benefit of e-learning is the reduction in costs associated with the programme. Online education is much more affordable than physical learning. This is because online learning eliminates or reduces the cost of transportation, meals, and, most importantly, capital costs. Online learning requires very few resources: a computer, an Internet connection, and educational materials. In addition, all courses or study materials are available online, creating a more affordable and greener paperless learning environment.
4. Suitable for different learning styles
Each learner responds to a particular learning style. Some people are visual learners, while others prefer to learn through audio, demonstration, or practice. Likewise, some students thrive in the classroom, while others are lonely learners who get easily distracted in groups. Online learning, with its range of options and resources, can be personalised in many ways. This is the best way to create the perfect learning environment, tailored to individual needs.
Online learning is rapidly becoming one of the most cost-effective ways to educate the world's rapidly expanding workforce. Although this system is not suitable for all types of training, online learning demands have been growing steadily for several years both for individuals and companies. Learning together, even when we are apart!