Choosing Honoris Educational Network and the Bcom in Human Resource Management
In 2018, I joined the company Colbert Service Centre, a french accounting firm as Junior Accountant.
After 6 months, I decided to start my course in Bcom Human Resource Management at Honoris Educational Network in partnership with MANCOSA.
Facilities given by Honoris Educational Network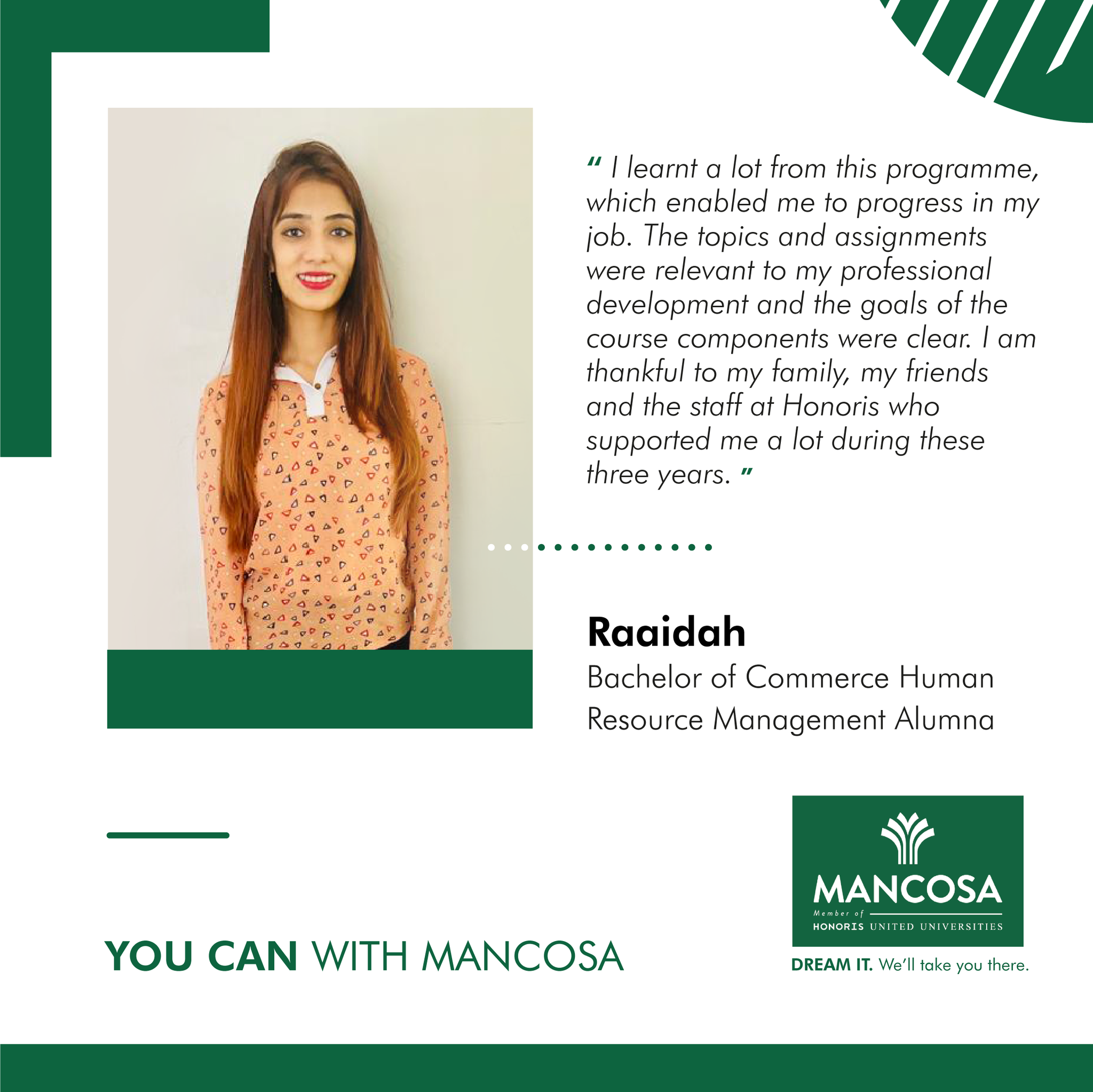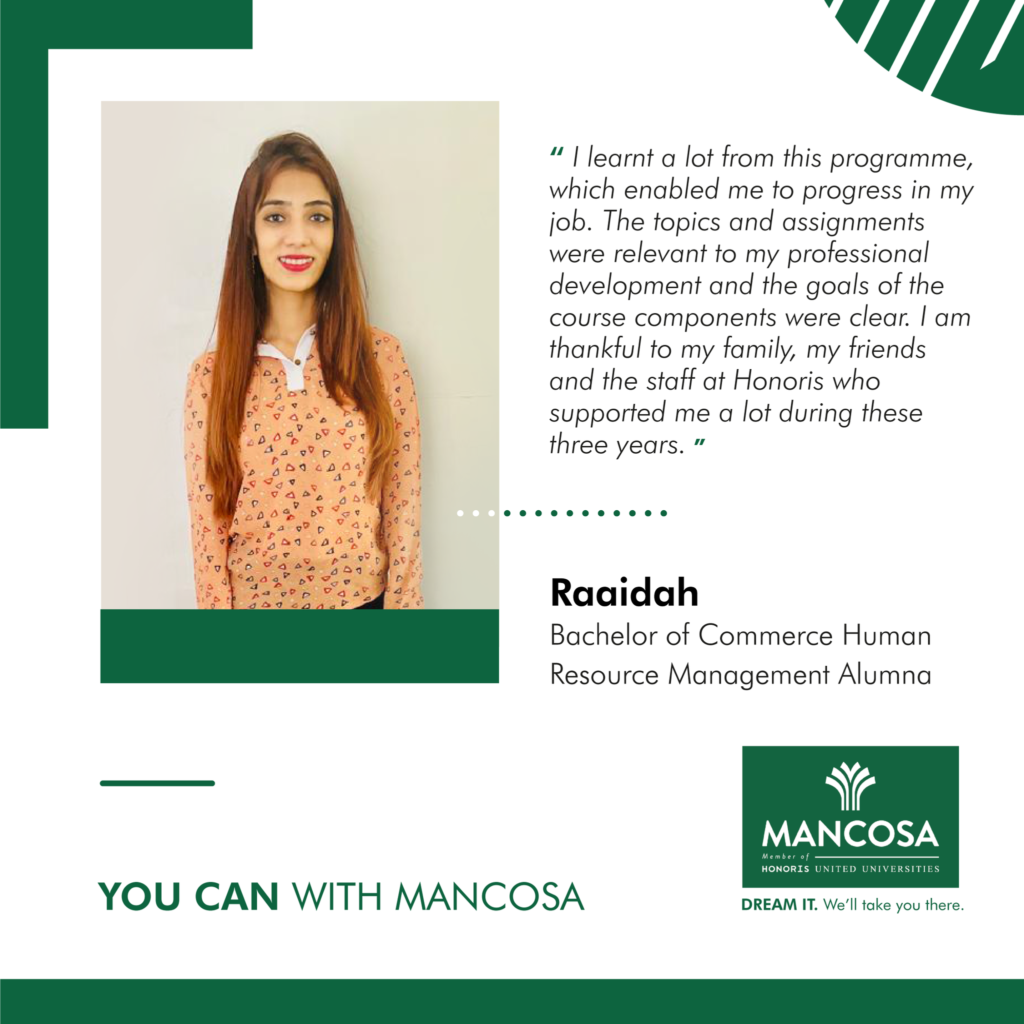 Relevant Topics towards Professional Development
Career Path Development
Amazing student support
Her Journey with Honoris Educational Network
The staff of Honoris Educational Network has supported me a lot during these three years.
How the Bcom Human Resource Management will contribute in her career path?
I began the path and after one and a half years, in December 2020, I was promoted to senior accountant. I continued pursuing my studies part-time and applied what I learned in my job.
After completing my degree in Dec 2021, I have been promoted to Supervisor.
What helped me to progress was that I learned a lot from taking this course. Also, the topics and assignments were relevant to my professional development and the goals of the course components were clear
She 100% recommends Honoris Educational Network and its programmes to Everyone.